The mission of the Town of Hartford Police Department, while working in partnership with the community, is to ethically and morally uphold and protect constitutional rights, preserve the peace, enforce the laws, and maintain an environment for the people to live, visit, and recreate.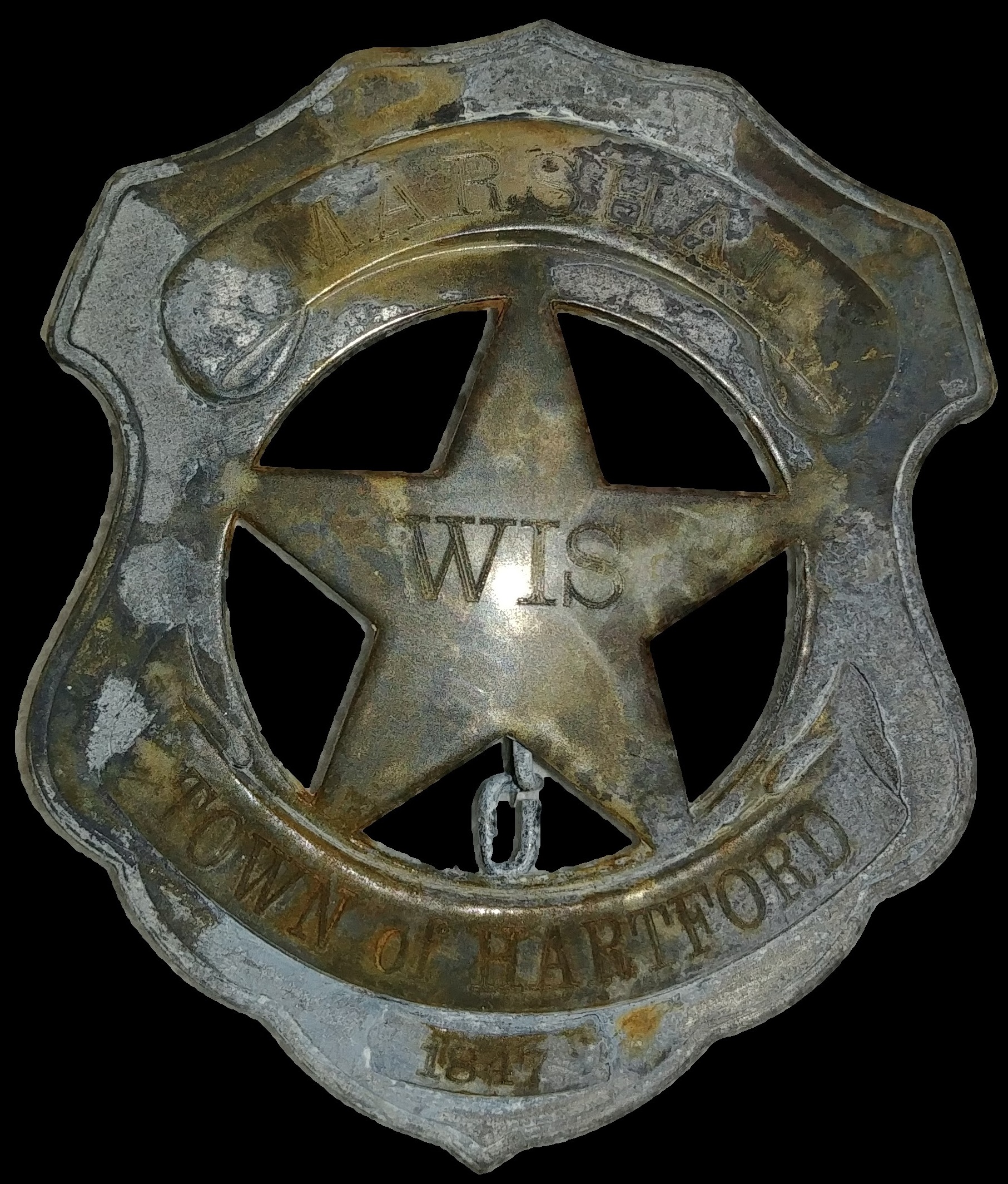 Our History
The first European settler arrived in what would later become the Town of Hartford in 1843, built a second building in the town, and operated it as an inn.  The town lies about half-way between Milwaukee and Fond du Lac.  As German settlers arrived and explored the area, they came across a village of Potowatomi Indians that had made their homes around the lake they called Nokum ("Heart Lake"), due to its shape.  As more families arrived, the town was incorporated in 1846 as the Town of Wayne, which quickly changed to Benton, Wright and on April 7, 1847, the founders settled on the name of Hartford!
With the incorporation of our town, as well as the transient population that used the Town of Hartford as a stop-over, crime began to increase.  The new town board felt it imperative to have law enforcement.  On the founding day of the Town of Hartford, the first Constable, Almon Washburn was elected to office, and was paid $1.00 per day ($30.77 in 2021).  Constable Washburn appointed his challengers- Isaac Allen and H.R. Dodge- as Deputy Constables, and paid them for their work from his from his $1.00 earnings.

Today, the Town of Hartford is a strong mix of suburban life and a rural farming community with a population of around 3,800 residents, which the Town of Hartford Police Department has been proudly serving since April of 1847.